Fairlyne is building the world's first Resale-as-a-Service platform for the travel industry, allowing travel brands to generate incremental revenue and deliver a seamless resale experience to their customers.
Speedinvest led the $3m seed round with Evolem, Kima Ventures, FJ Labs and several business angel investors also participating. The fresh capital will be used for expansion in the airlines, railway & road transportations, and hospitality verticals.
Through Fairlyne's partnership with OUIGO, SNCF's French low-cost train operator, 100,000 passengers already have used the service directly on OUIGO's direct channels (web & app).
Fairlyne just recently ranked 1st out of 300 startups in the Royal Air Maroc (RAM) Open Innovation challenge. RAM will implement Fairlyne technology in the next 3 to 6 months and will be the first airline to pioneer a resale experience for their customers.
Paris, 12th July 2023. Fairlyne, the Resale-as-a-Service platform for the travel industry, has raised $3 million in a seed round as it looks to disrupt travel distribution by turning nonrefundable tickets into resalable fares. Speedinvest led the round with participation from Evolem, Kima Ventures and FJ Lab as well as several angel investors.
For decades, travel operators have been unable to run a profitable resale experience for their non-refundable customers, even though other bookable-services have been allowing resale with great success in the past years (sport events, concerts, etc.).
Fairlyne effectively removes the technological, functional, and economic barriers of resale in the travel world. Using Fairlyne's white label product, travel brands and operators can now add resale to their distribution, maximising customer satisfaction by giving them more flexibility whilst generating additional profitability by providing a second opportunity for nonrefundable tickets.
Gilles de Richemond, Co-Founder and CEO explained: "With Michael and Morgan, we started thinking about new approaches to distribution while working together at Accor. We realized that travel customers were willing to resale their bookings and meanwhile that no-shows represent a lucrative opportunity for travel operators — if they could offer customers who couldn't make it the chance to resell in advance. So, we built a platform, which can be integrated into any operators' consumer-facing channels providing customers with a seamless resale experience. The incremental revenue from no-shows can be significant."
Michael d'EboIi, Fairlyne co-founder and CPTO, said: "Almost every sector from clothing to cars to jewellery has formalised ways for brands to facilitate customers reselling their products. The main reason that travel hasn't been part of this trend, and why travel operators are missing out, is that the technology hasn't been there for something which can be complicated. Fairlyne is the turnkey solution that addresses this gap and opens incremental revenue streams for our travel partners."
The funds will be used to further develop the platform, expedite the deployment of Fairlyne with enterprise clients across the travel industry, and to expand to new markets, including the US.
Jeroen Arts, Partner at Speedinvest said: "Fairlyne is revolutionizing the travel industry by delivering a improvement in customer experience, empowering travelers to effortlessly resell their non-flex tickets. With their innovative solution, they are providing unparalleled value to both travel operators and customers, creating a win-win situation for all. We are thrilled to support the exceptional team at Fairlyne, led by Gilles, Michael, and Morgan. We believe they are poised to seize the enormous opportunity presented by the re-awakened global travel market."
In 2022, Fairlyne partnered with OUIGO, the French low-cost train operator under SNCF ownership. OUIGO introduced the service as OUIGOSWAP, allowing over 100% of their 25 millions of passengers per year to resell their non-flexible bookings directly through OUIGO's website and app. This initiative has proven highly successful, generating significant incremental EBIT for the operator.
In June 2023, Fairlyne ranked 1st out of 300 startups in the Royal Air Maroc (RAM) Open Innovation challenge. In the coming months, RAM will implement Fairlyne Resale-as-a-Service platform to allow their non-refundable customers to release their booking on RAM's direct channels and avoid losing 100% of their money in case of no-shows.

Founded in 2021 in Paris, France, by Gilles de Richemond, Michael d'Eboli, and Morgan Guérin, Fairlyne is building the world's first Resale-as-a-Service platform for the travel industry. With a focus on customercentricity, Fairlyne offers a white-label SaaS product that enables tourism and travel operators to establish their own secondary market on their channels. Through this cutting-edge solution, operators can generate additional revenue, boost brand loyalty, and create an exquisite customer experience. Fairlyne is backed by prominent VC: Speedinvest, Kima Ventures, Evolem & FJ Labs. Visit www.fairlyne.com.

Speedinvest is a leading early-stage venture capital firm with more than €1 billion AuM and 40+ investors based in Berlin, London, Munich, Paris, and Vienna. Our dedicated sector-focused teams are the first to fund. Europe's most innovative technology startups and our in-house operational experts are on hand to offer founders ongoing support with growth, HR, market expansion, and more. Wefox, Bitpanda, TIER Mobility, GoStudent, Wayflyer, Open, CoachHub, Schüttflix, TourRadar, Adverity, and TWAICE are among our portfolio of 250+ companies. Learn more at www.speedinvest.com.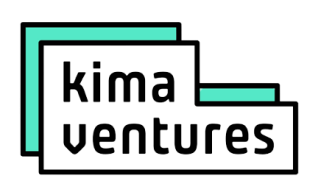 Kima Ventures is the venture capital arm of Xavier Niel, one of the most active early-stage investors in the world. Kima is investing in 100 startups per year from pre-seed to seed. Based in Station F in Paris, Kima has invested since 2010 in 1000 startups, including Sorare, Agicap, Boom, Ledger and providing founders with funding, network and support for them to reach the next steps of their journey. Learn more at www.kimaventures.com.

Family office created in 1997 by Bruno Rousset, founder of April, Evolem's mission is to promote sustainable initiatives in favor of entrepreneurship, employment, education and the environment. The impulse behind initiatives, Evolem now has 23 employees and relies on an entrepreneurial and responsible approach. Evolem supports SMEs to turn them into Mid-cap companies, helps start-ups establish their model and supports non-profit projects to multiply their impact. Since its creation, Evolem has accompanied more than a hundred companies, which represents 6,500 jobs and nearly €830 million total aggregate sales. www.evolem.com.

FJ Labs is an early-stage venture investor focused on online marketplaces and network effects businesses. Founded by serial entrepreneurs Fabrice Grinda and Jose Marin, FJ Labs has backed over 900 companies globally including Alibaba, Betterment, Coupang, Delivery Hero, Fanduel and Flexport, and has been directly engaged in building companies such as AdoreMe, Letgo, and Rebag.